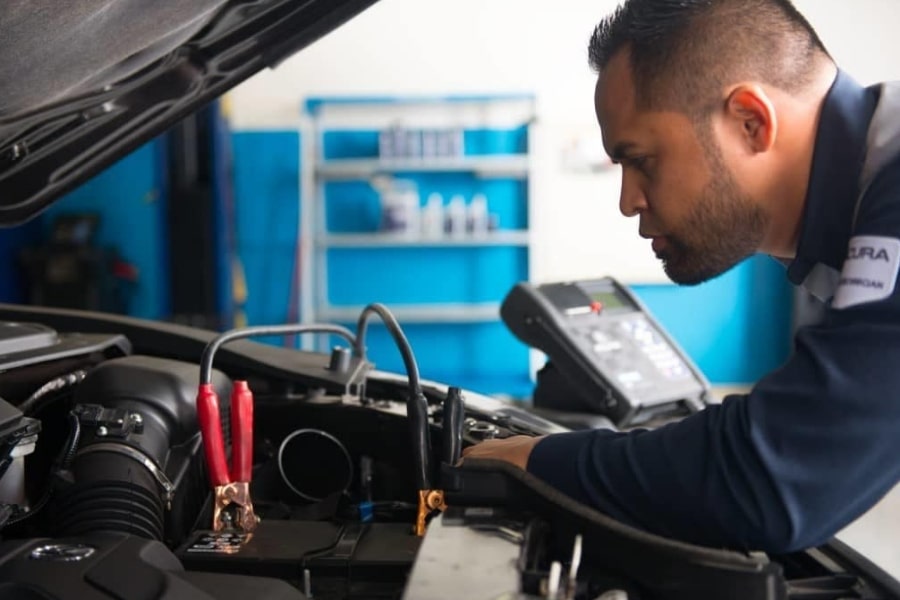 Acura Battery Inspection in Ft. Worth, TX
---
We offer the routine battery inspections that all car batteries need in Ft. Worth, TX. Routine battery inspections at Hiley Acura often detect batteries losing integrity. This allows for prompt replacement service that prevents the hassle of needing a jump-start or getting left stranded. We can provide your battery inspection at our express service lane without an appointment. Stop by Hiley Acura in Ft. Worth, TX during operational hours to get your battery inspected on the stop.
  Schedule Service
  Service Specials
Auto Batteries & Maintenance
Batteries are vital for your vehicle's electrical system. They store electricity that starts the engine and powers the electrical components when the engine is off. Batteries are essential, yet they are limited by how long that they last. Batteries operating in extreme temperatures have an even shorter life. All batteries, regardless of the climate, should get routine inspections.
How Long Will My Battery Last?
This happens to be a well-researched topic with average battery life dependent on climate. When compared to batteries operating in temperate climates, Texas heat wreaks havoc on average battery life. You can expect your battery to last for 2-3 years in Fort Worth, TX, before it starts losing integrity. This is why the best battery maintenance plan in this region includes routine battery inspections.
Battery Inspections 
Certified Acura battery inspections are a two-part assessment of the case's condition with an electrical test. The inspection is about making sure that the battery is in good shape physically, emphasizing case condition and terminal connection. Cases with bloating, leaking fluid, or corroded posts are at imminent risk of failure. They should be replaced. Batteries in good physical shape are then tested to verify performance.
Your Battery Failed an Inspection? Get an Express Battery Replacement!
We operate an express service department ready to install a new battery if your old battery fails the inspection. This involves a factory-trained technician removing the old battery, inspecting the terminal, and installing a genuine OEM part to specifications quickly and conveniently.
  Schedule Service
Service Hours
Monday

7:00AM - 6:00PM

Tuesday

7:00AM - 6:00PM

Wednesday

7:00AM - 6:00PM

Thursday

7:00AM - 6:00PM

Friday

7:00AM - 6:00PM

Saturday

8:00AM - 6:00PM

Sunday

Closed