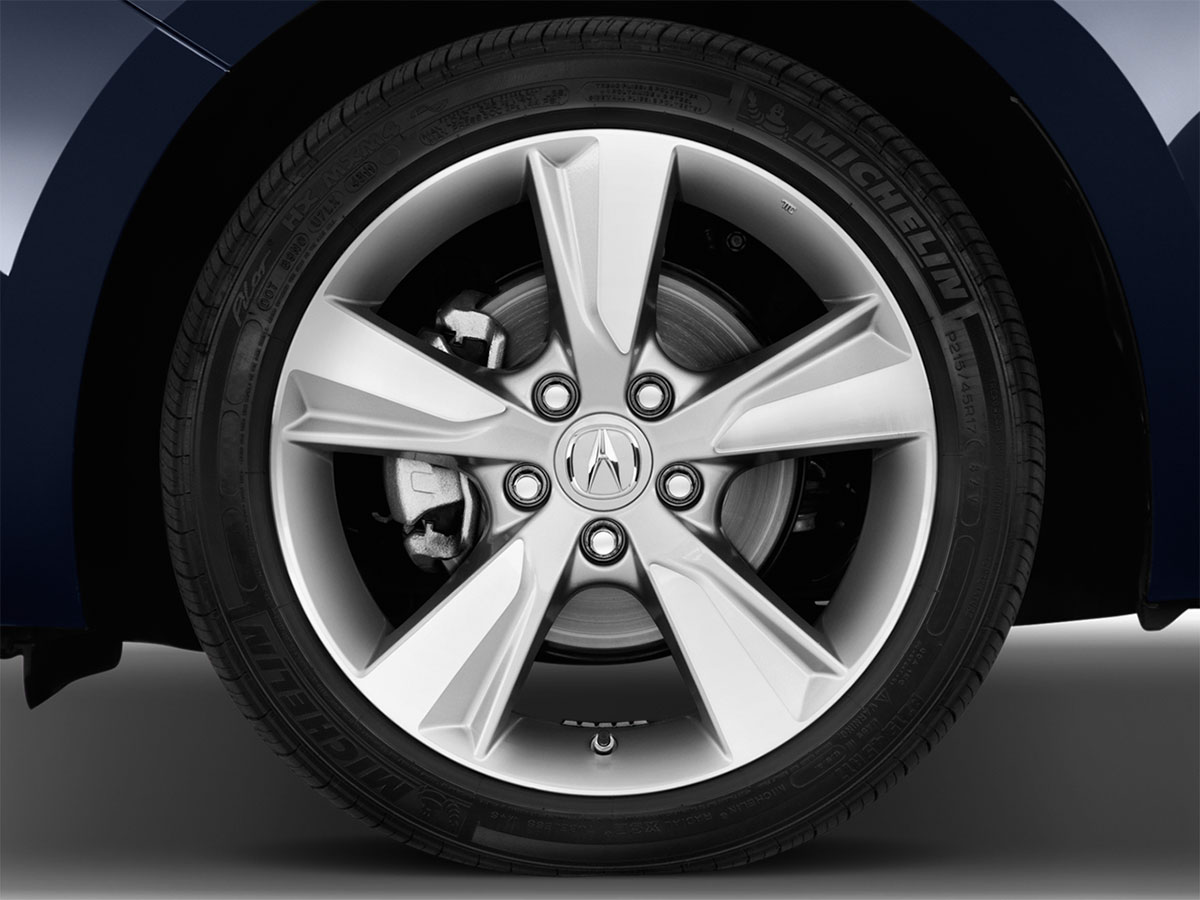 Two-Wheel Alignment at Hiley Acura
A two-wheel alignment is also called a front-end alignment, but both are referring to the same thing. A two-wheel alignment is a service that's performed by an automotive technician to align the front wheels of your vehicle so they are straight. If your wheel alignment is off, that means your tires are not pointing in the same direction and this could cost you!
Importance of Two-Wheel Alignment
A two-wheel alignment will help preserve your tires, so they last longer. It will also improve the way your vehicle handles. A two-wheel alignment will help keep your vehicle from vibrating and pulling to one side or the other, which could also keep you from having an accident.
Signs Your Vehicle Needs Alignment
The short answer is-you won't unless you can feel your wheels pulling or your car drifts to the right or left when you let go of the steering wheel (which we don't recommend). It's also possible that your vehicle could be out of alignment without you even knowing it. Therefore, the only way to know for certain if your vehicle needs an alignment is to have it checked regularly.
Two-Wheel Alignment Intervals
If you are like most Ft. Worth residents, you want to take care of your investment. Therefore, you should have your wheels aligned any time you get new tires or every two to three years. However, if you have a vehicle with wide tires, or you have a sports car, then you might consider having your wheels aligned more often. Just remember-the longer you wait to have your wheels aligned, more damage will occur, which will end up costing you much more than a routine alignment in the long run.
How Long Does a Two-Wheel Alignment Take?
A two-wheel alignment, in most cases, only takes about an hour (not including any wait your turn time), unless your vehicle has severe alignment issues. So there's no reason not to have your vehicle's wheels aligned regularly. And, we have an amazing waiting room with a gourmet hot and cold beverage bar, yummy snacks, Wi-Fi, cable, a children's play area, and more to enjoy while you wait.
Schedule Two-Wheel Alignment at Hiley Acura
Regardless of whether you drive on Ft. Worth, North Richland Hills, Bedford, Saginaw, or Arlington roads, you know the driving conditions here are brutal. So don't wait! Get your wheels checked and, if needed, have them aligned today. Contact Us today. Hiley Acura of Fort Worth is a family-owned and operated dealership that only uses factory-issued parts and factory-trained, certified technicians to handle all your vehicle maintenance and repair needs.
Dealer Wallet Service Marketing & Fixed Ops SEO by
Service Hours
Monday

7:00AM - 6:00PM

Tuesday

7:00AM - 6:00PM

Wednesday

7:00AM - 6:00PM

Thursday

7:00AM - 6:00PM

Friday

7:00AM - 6:00PM

Saturday

8:00AM - 6:00PM

Sunday

Closed