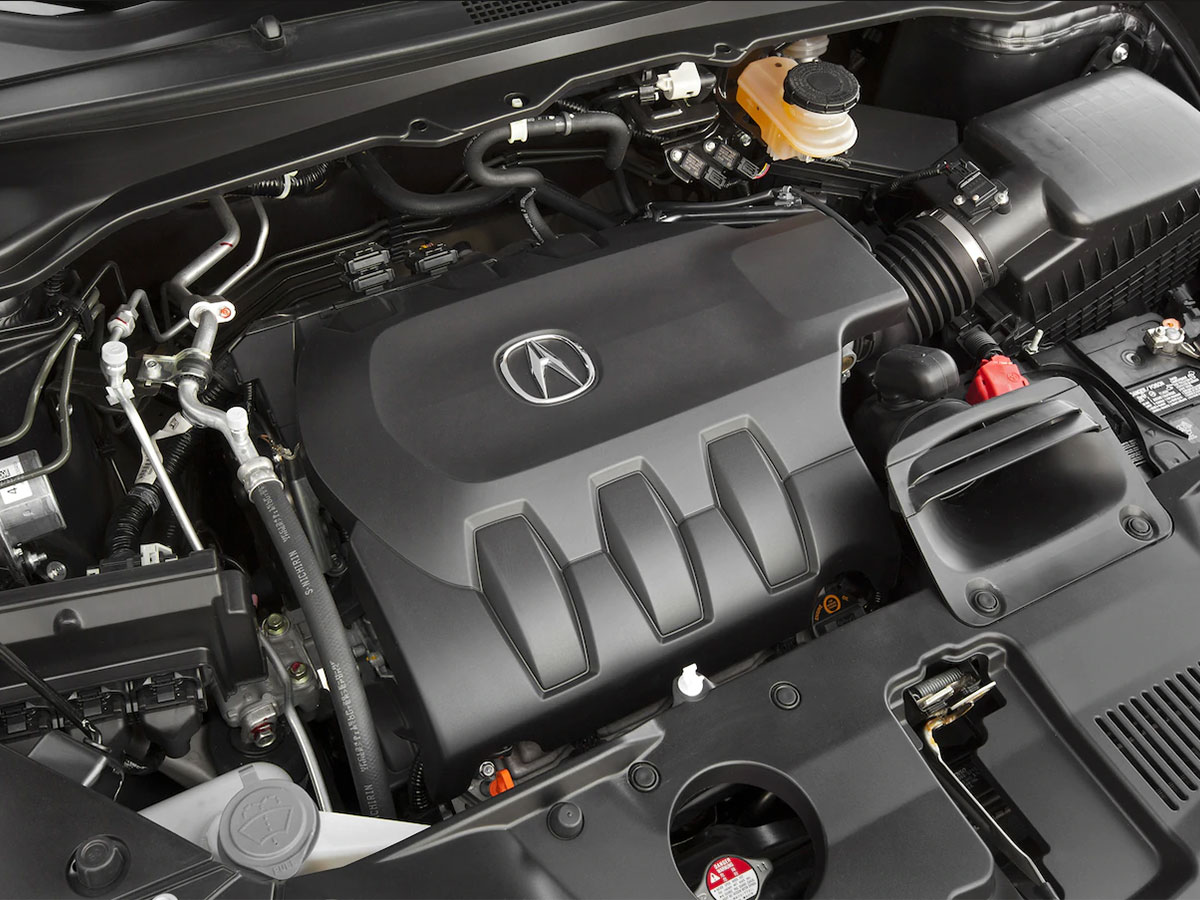 Acura Timing Belt Replacement in Fort Worth
At Hiley Acura, we describe the timing belt as the orchestrator of the engine's moving parts orchestra. The timing belt sources its name from the fact that it guides the precise position of moving parts at just the right time. Spark plugs must fire at the right time, valves must open at the right time, and fuel must be injected into the combustion chamber at just the right time for the engine to generate power effectively and efficiently. It is the timing belt that guides the ongoing orchestra of moving parts inside the engine; we encourage our customers to keep the timing belt in excellent condition by following Acura's recommendation for the vehicle's timing belt inspections and replacement.
Signs of a Faulty Timing Belt
Broken timing belts notoriously wreak havoc on the engine because the moving parts will contact each other to cause damage. Noticing any of these telltale signs of a faulty timing belt should motivate you for prompt maintenance to prevent an immobilized vehicle with costly repairs:
Ticking noise from the engine
Engine won't start
Engine misfires
Engine leaking oil
What Is the Timing Belt Replacement Schedule?
That depends upon the Acura model-year and engine size. It is important to know that Acura does not make a specific recommendation because the timing belt's longevity is significantly influenced by driving conditions. At Hiley Acura, we recommend referencing the owner's manual to know when yours is due or give us a call to speak with a knowledgeable service advisor. Generally speaking, if the vehicle operates in severe conditions, Acura recommends replacing the timing belt at 60,000 miles. Under favorable conditions, Acura recommends replacing the timing belt at 90,000 miles.
Timing Belt Replacement Service at Hiley Acura
Service boasts a factory-trained & certified technician that understands your Acura model-year and its timing belt maintenance professionally. The old timing belt will be removed with a comprehensive inspection of the engine, pulleys, and water pump. We usually recommend replacing the water pump alongside the timing belt due to the labor cost of accessing this area of the vehicle again since the water pump is old and carries an enhanced risk of failure anyway. Rest assured that we will only install the highest quality genuine Acura OEM part from our full-service parts department.
Dealer Wallet Service Marketing & Fixed Ops SEO by
Service Hours
Monday

7:00AM - 6:00PM

Tuesday

7:00AM - 6:00PM

Wednesday

7:00AM - 6:00PM

Thursday

7:00AM - 6:00PM

Friday

7:00AM - 6:00PM

Saturday

8:00AM - 6:00PM

Sunday

Closed