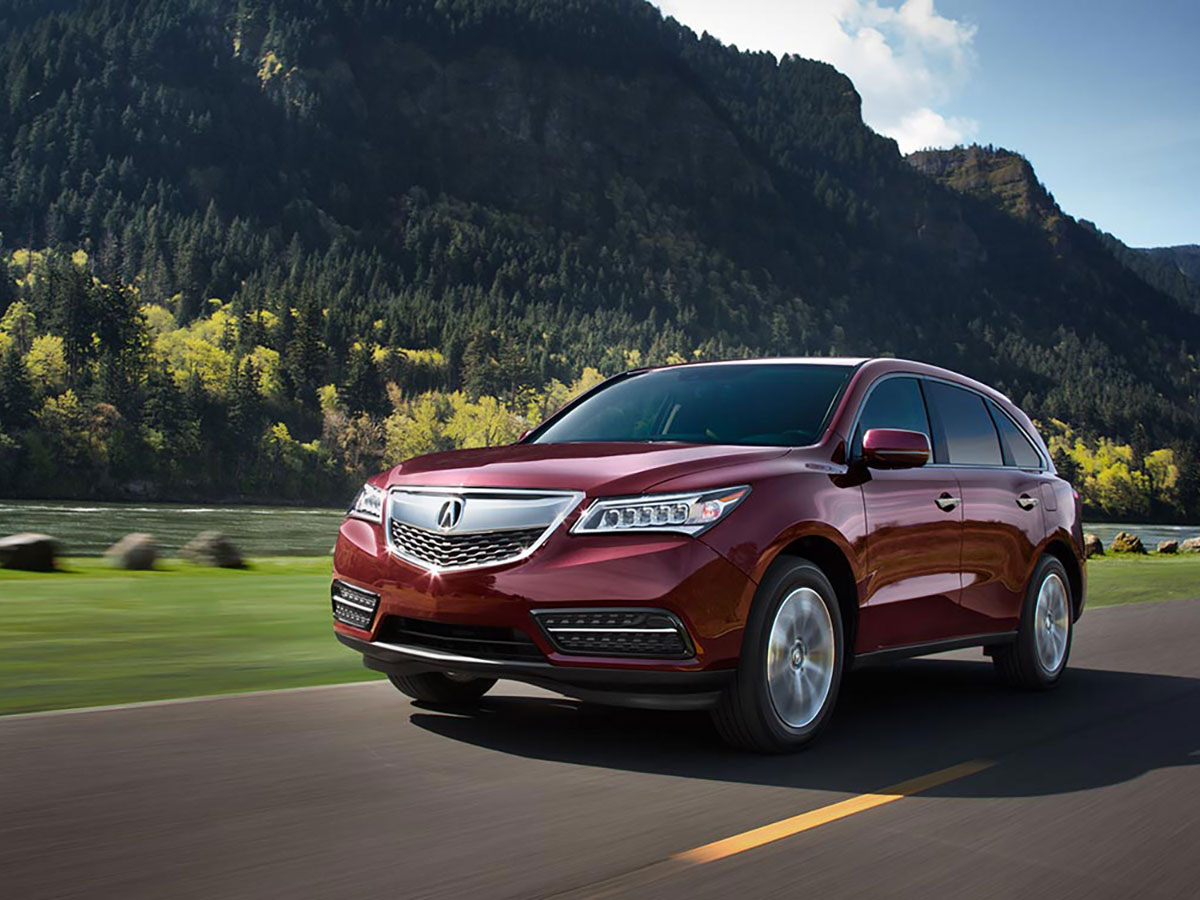 Acura Power Steering Fluid Exchange in Ft. Worth, TX
---
Have you noticed that it's harder to rotate the steering wheel? It sounds like you are due for a power steering fluid exchange! We offer a certified power steering fluid exchange service at Hiley Acura in Ft. Worth, TX. A factory-trained Acura technician will complete your service with genuine OEM power steering fluid. Schedule your power steering fluid exchange online or call us to schedule your appointment at Hiley Acura in Ft. Worth, TX.
  Schedule Service
  Service Specials
Power Steering System & Fluid Exchange Maintenance
The power steering system is a mechanical assistant that allows the driver to steer easily by amplifying steering wheel input. The power steering pump amplifies steering wheel input and sends it through a hydraulic fluid called power steering fluid. This fluid is vital for the power steering system, and it requires routine inspections and exchanges at the recommended miles or when it loses integrity. You can find the details about your Acura model's power steering fluid maintenance in the owner's booklet.
What are the Symptoms of Power Steering Fluid Trouble?
Power steering is vital for steering safely. Neglecting the warning signs of defective power steering ends in an unsafe driving condition with it being impossible to rotate the steering wheel. The system should be inspected if any of the symptoms of power steering trouble occur to promote safety while driving. Here are the telltale symptoms of power steering fluid that needs an exchange service:
Strange noises when turning: humming, whining, or squealing
Vibrations or shaking in the steering wheel
Power steering fluid is darker than usual
Power steering fluid does not smell - it should smell like burned marshmallows
How Long Does Power Steering Fluid Last?
You should plan for power steering replacement at a major service interval around 90,000 - 100,000 miles. This will be detailed in your model's owner's manual. It is also important to get the power steering fluid exchanged if it leaks, gets contaminated, or alongside power steering pump repairs.
Certified Power Steering Fluid Exchange Service at Hiley Acura
Power steering fluid exchange service begins in our state-of-the-art service department with the factory-trained technician performing the certified service to factory specifications. This involves removing the power steering fluid, inspecting the system thoroughly, making any repairs needed, and installing fresh, genuine OEM power steering fluid to specifications. A driving test confirms the result of comfortable, safe steering.
  Schedule Service
Service Hours
Monday

7:00AM - 6:00PM

Tuesday

7:00AM - 6:00PM

Wednesday

7:00AM - 6:00PM

Thursday

7:00AM - 6:00PM

Friday

7:00AM - 6:00PM

Saturday

8:00AM - 6:00PM

Sunday

Closed