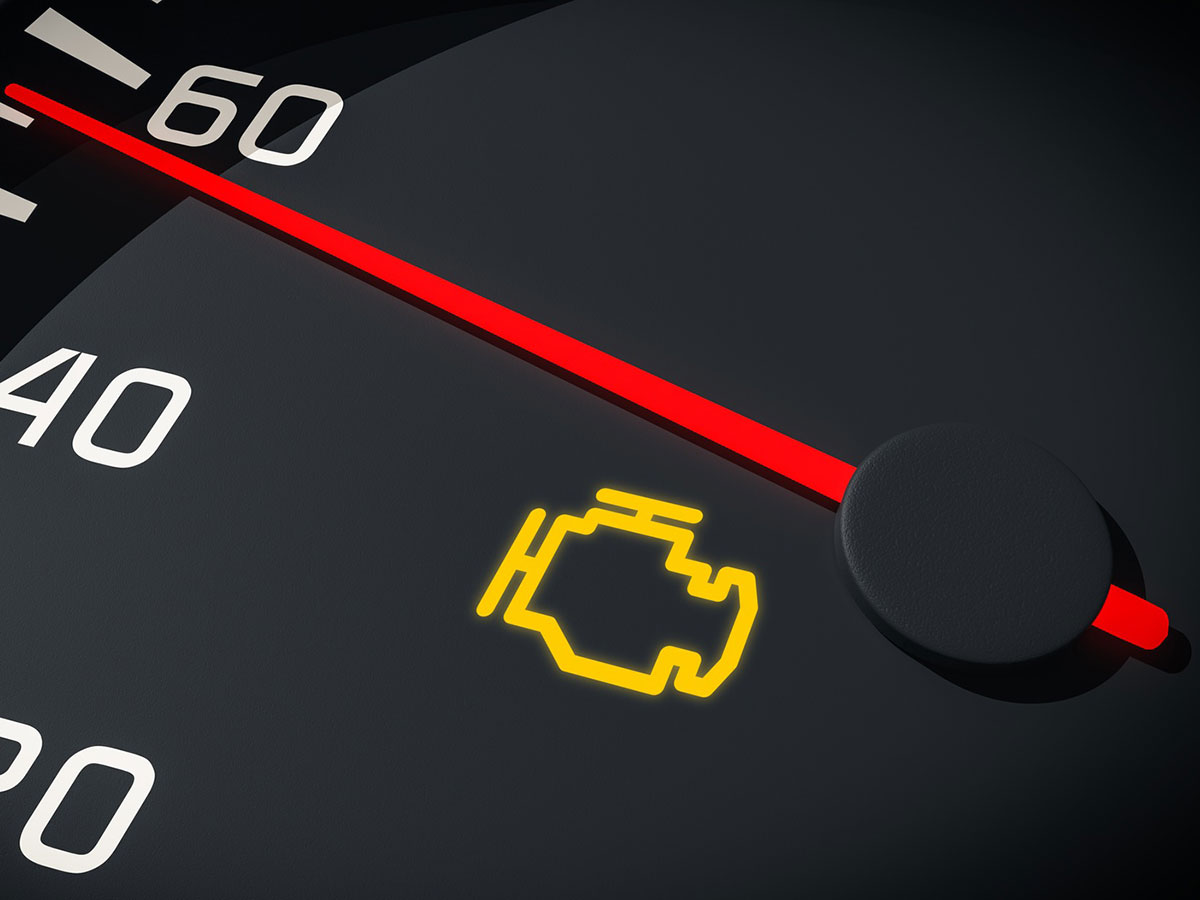 Acura Check Engine Light Diagnosis in Ft. Worth, TX
---
We offer a certified check engine light diagnosis service that provides the additional information needed to keep your vehicle operating reliably. This is much more than a simple trouble code pull that only tells you where the problem exists. We diagnose the problem, confirm it, and make an accurate referral to the maintenance needed to fix it. Schedule your check engine light diagnosis online, or call us today to schedule an appointment at Hiley Acura in Ft. Worth, TX.
  Schedule Service
  Service Specials
Check Engine Light Explained
Your Acura has an onboard diagnostic system with sensors placed throughout primary systems that always monitor performances. The check engine light illuminates when a problem is detected. Check engine lights signal that a problem exists, but this is only a general indicator that something is wrong, and you should get it checked out. You will need a check engine light diagnosis to identify the problem specifically, and the maintenance needed to fix it.
Common Check Engine Light Causes
There are countless check engine light culprits, but some are more prominent than others. The trouble can range from components that require simple fixes to more involved repairs. It is still the best decision to promptly get a check engine light diagnosis regardless of the cause. Here are a few of the most common causes of illuminated check engine lights:
Loose gas cap
Fouled ignition coils, wires, and spark plugs
Battery
Sensors
Catalytic converter
Vacuum leak
Recirculation valve
What Should I do about the Check Engine Light?
A solid check engine light signals that there is a non-emergency problem that threatens reliability. The problem cannot fix itself and will only worsen with the mileage. You should schedule a check engine light diagnosis service to begin the maintenance process that fixes the problem and restores reliable performance.
What if the Check Engine Light is Flashing?
This is an emergency with a severe problem detected. A flashing or blinking check engine light signals that a severe problem exists that can cause catastrophic damage. Flashing check engine lights require immediate attention. Driving with a flashing check engine light is not recommended. You should pull over into a safe position and turn the engine off due to the risk of catastrophic damage.
  Schedule Service
Service Hours
Monday

7:00AM - 6:00PM

Tuesday

7:00AM - 6:00PM

Wednesday

7:00AM - 6:00PM

Thursday

7:00AM - 6:00PM

Friday

7:00AM - 6:00PM

Saturday

8:00AM - 6:00PM

Sunday

Closed