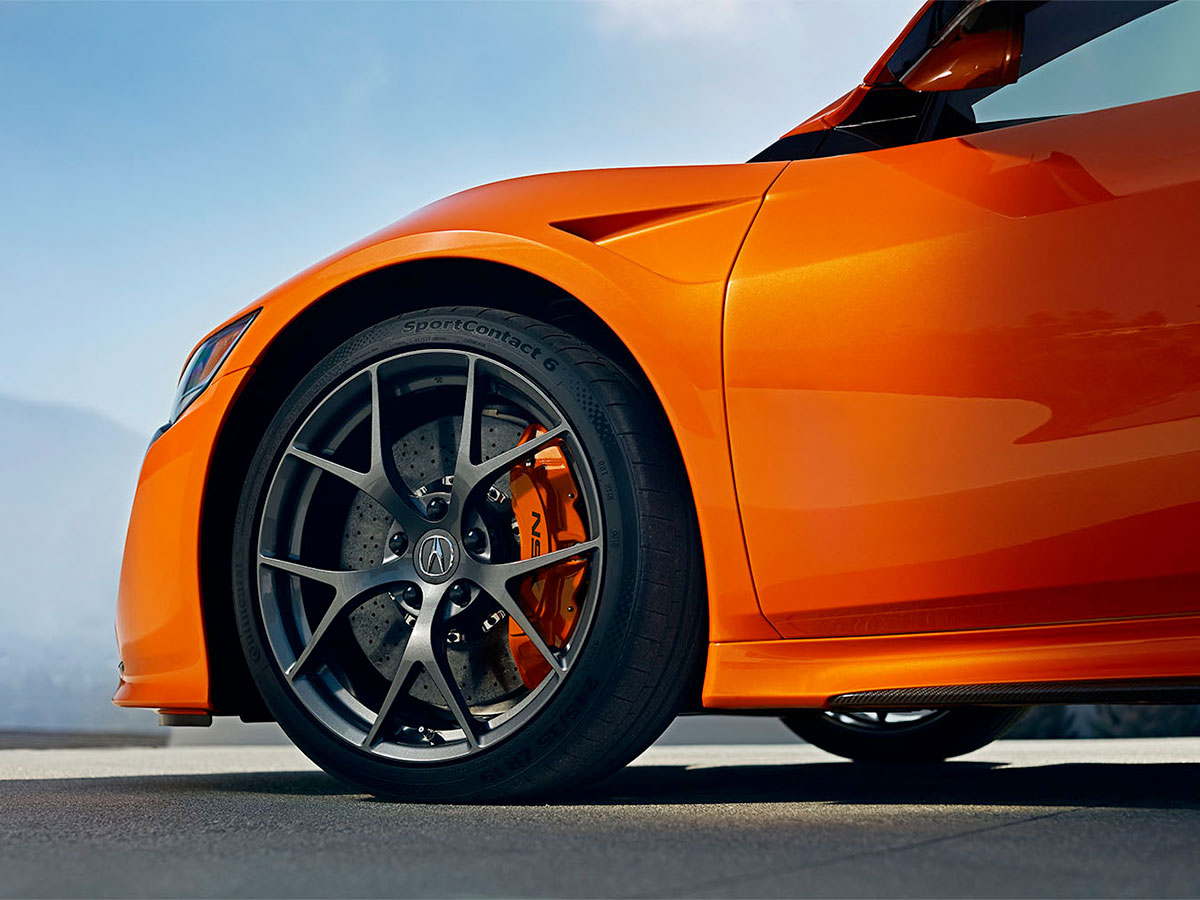 Acura Brake Rotor Service in Ft. Worth, TX
---
We offer brake rotor maintenance services that all Acura models need according to certified standards. We offer resurfacing and replacement services that meet the needs of all rotor wear and tear. We complete rotor resurfacing with high-tech metal lathe equipment, and replacement service includes genuine OEM parts. Schedule your brake rotor service online or call us today to schedule an appointment at Hiley Acura in Ft. Worth, TX.
  Schedule Service
  Service Specials
Brake Rotors & Maintenance Explained
Brake rotors are connected to each wheel and create stopping resistance as the brake pads are clamped against them. They have a flat disc face to create maximum resistance with the brake pads. The rotor disc will get blemished by cracking and grooving with enough miles contingent upon driving conditions. Brake rotors require routine maintenance when the disc's ability to generate stopping power is compromised.
Brake Rotor Resurfacing Service
Brake rotor resurfacing begins with a factory-trained technician and requires specialized metal lathe equipment to surface the disc. The wheel hub, axle, and suspension are inspected when the wheel assemblies are removed. Resurfacing restores the disc to factory specifications by removing the blemished part of the disc.
Brake Rotor Replacement Service
Brake rotor replacement service installs brand new rotors. Service involves a factory-trained technician removing the old rotor, inspecting the wheel hub and exposed suspension components, and installing a brand new genuine OEM rotor to specifications.
Rotor Inspection: Do my Rotors Need Resurfacing or Replacement?
We resurface or replace rotors contingent upon the results of an inspection by a factory-trained technician. The maintenance needed to restore rotors comes down to the defect. Rotors with minor wear & tear are resurfaced to remove the portion of the disc sponsoring the blemishes. This restores the disc to a perfectly flat condition. Rotors with excessive wear and tear that are too deep to resurface will require replacement. This is because the resurfacing required would remove too much of the disc.
  Schedule Service
Service Hours
Monday

7:00AM - 6:00PM

Tuesday

7:00AM - 6:00PM

Wednesday

7:00AM - 6:00PM

Thursday

7:00AM - 6:00PM

Friday

7:00AM - 6:00PM

Saturday

8:00AM - 6:00PM

Sunday

Closed