Why Car Service is Important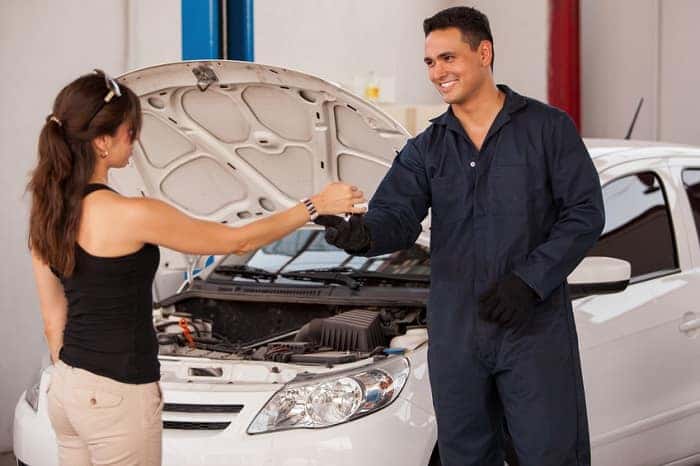 We as drivers can be thoroughly consumed by the sensation of owning and being able to drive a new Acura MDX. Charmed by this joy, we overlook the importance of car care. Sure, a car wash every weekend will give it a good shine, but understanding that checking its tire pressures, changing its oil, and rotating its tires will keep the breakdowns to a minimum. Vehicle maintenance is central to your safety and our Fort Worth Acura dealers at Hiley Acura of Fort Worth are glad to explain its significance and benefits.
Driving around a luxury car such as the 2019 Acura RDX comes with commitment. Although it's joyful owning this new Acura model, we forget that it's an investment we should always value. Routine vehicle maintenance helps preserve the value of your automobile. It's the best way to sustain its performance, which may be what the car is recognized for. Bringing in your Acura model for a routine inspection prolongs its life, keeps it running wonderfully, and protects you from road collisions and stressful mechanical failures.
There are several maintenance checks to be aware of when owning a car. If road safety is a concern for you, getting an oil change, replacing your windshield wipers, topping off your car fluids, cleaning your car battery, and replacing your engine filters are just a few of the many routing jobs to remember. While car oil helps lubricate all moving components under the hood in order to protect your engine, your wipers keep you safe and car batteries keeping your Acura TLX running.
Our Service Center
Our Acura service center near Arlington is proud to say we offer second-to-none car care to our beloved Acura drivers. Bring your new or pre-owned Acura models to our technicians, who will gladly handle the hands-on labor. We persevere on the bedrock of honesty, quality work, and unrivaled customer care. With our quality maintenance checks, your Acura model will be kept in splendid condition. Our use of genuine Acura parts will also get your vehicle running smoothly! In a rush? Rest assured for we choreograph our services efficiently to make sure you are out the door and on your way. Ask us about our available service and parts specials and experience in comprehensive multi-point inspections!
Make your way to 3125 NE Loop 820 to bring your Acura cars in for routine inspections. Acura dealerships near Arlington may be a dime a dozen. Yet, if you want ultimate service and friendly certified technicians working under the hood of your 2019 Acura MDX, visit us!