All Your Financing Woes Resolved at Hiley Acura of Fort Worth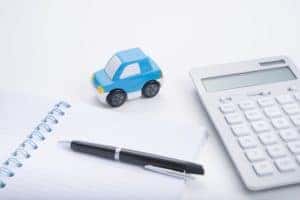 Interest rates? What are those? First-time car buyers often stumble onto uncharted territory when it comes to buying their first car. At Hiley Acura of Fort Worth, we meet these types of buyers daily and are always eager to help. We are a first-rate Acura dealership in Fort Worth with qualified Acura professionals from our sales and service departments to our finance staff. If you're interested in the 2019 Acura MDX, then allow us to guide you through Acura financing.
Finance: Finance means that you'll be borrowing money from a bank or lender to take your car home. Until the car is paid off, you'll be making monthly payments back to the bank with interest over the next few years.
Lease: Leasing is different from financing in the sense that you won't eventually own the car. Leasing a car means driving the vehicle temporarily. People choose to lease new Acura cars for sale because they prefer driving a new model every few years.
Depreciation: A new Acura vehicle can lose its value, or depreciate, within the first few months of being driven.
Interest Rate: Because the bank or lender technically owns your car once until you pay it off, you need to pay them interest. This fee is applied every month on top of your monthly payments. Some shoppers have lower interest rates than others depending on their credit score.
Destination Charge: You'll see this amount charged to you. It represents the amount it took to transport your 2019 Acura RDX from the factory to our Fort Worth Acura car dealership.
Trade-In: Shoppers like to swap their current vehicle in for credit towards their new car. In most cases, your trade-in won't amount to the new car, but can make a considerable difference.
Our Acura finance department serving Arlington, TX can show you our current specials on our pre-owned Acura cars. Our handy online loan calculator can help you determine just how much you can afford. Whether you have no credit or bad credit, we've got the resources to get you the Acura car you want.
Visit 3125 Ne Loop 820 to acquire the financial help you need when buying your first-ever Acura sedan. We can't wait meet you and iron out the financial process!