2018 Acura ILX vs 2018 Honda Accord | Hiley Acura
Specs at a Glance
2018 Acura ILX
Basic Warranty
4 yr. / 50,000 mi.
---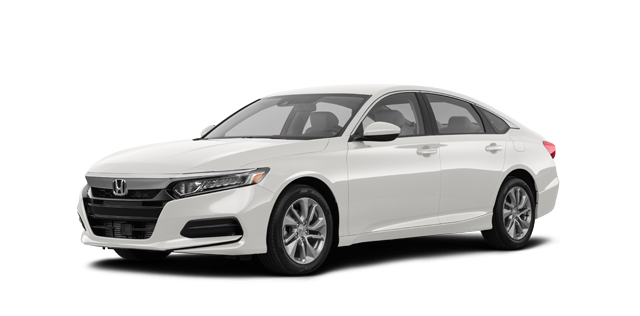 2018 Honda Accord
Basic Warranty
3 yr. / 36,000 mi.
2018 Acura ILX vs 2018 Honda Accord
Serving

Fort Worth

,

Dallas

, and

Arlington, TX
Mid-sized sedans used to command a much larger share of the market, but now have to share the road with thrifty hatchbacks and crossovers. Yet, there are some vehicles that are classic and will always be tough to beat. The 2018 Honda Accord has provided value-based features and as expected, there's always an upstart waiting in the wings. This time, it's the 2018 Acura ILX.
Made by the same automakers, the Acura ILX has a headstart in dethroning the Honda Accord. The 2018 Acura ILX is a luxury sedan targeted at people who want to add a touch of refinement to their lives. A bit smaller than the Acura TLX, the ILX has loads of options and packages to help make it the premiere choice. Let's take a closer look at a head-to-head match up with the 2018 Honda Accord.
Exterior Design

The Honda Accord rarely gets to break free of its mid-range pedigree to enter the realm of true luxury. Yet, this is where the 2018 Acura ILX dominates. You can immediately see the difference with the ILX's premium 17-inch, noise-reducing aluminum alloy wheels, chrome side window trim, and jewel eye cube-design LED headlamps. The new Special Edition and A-SPEC packages add 18-inch wheels, a rear spoiler and a specially-designed body kit to the equation.
Interior Amenities
At first glance, the 2018 Honda Accord's interior might seem sublime. Yet, don't get too close. That's not actual woodgrain paneling and you can forget about power adjustable seats or leather anything on the base model. You're in luck – even the base model Acura ILX gets a leather-wrapped steering wheel and leather gear shift knob. The before-mentioned A-SPEC package really turns up the heat with interior lighting accents, aluminum pedals, leather and perforated LUX Suede seat inserts.
Performance
The base model powertrain on the 2018 Honda Accord is the same as the Honda Civic and CR-V, a 1.5 Liter, four cylinder turbo. In a standard outfitting, it's mated to an automatic transmission that gets 192 horsepower. The 2018 Acura ILX has a 2.4 Liter, four cylinder block that achieves 201 horsepower with front wheel drive and dual clutch transmission. The 8-speed dual clutch transmission is an industry first and comes standard on every model trim and package. The beauty of the ILX's dual clutch transmission comes from the torque converter that delivers seamless upshifts and a quicker response time over its economy cousin, the Accord.
The 2018 Honda Accord is certainly a classic, but as we've shown, it's not unbeatable. The Accord just isn't built for high-end design like the 2018 Acura ILX. The Acura has an aggressive, distinct exterior and premium materials inside the cabin. The base model powertrain is also superior in terms of its fluidity and racing-inspired technology. Isn't the choice obvious? Why not see for yourself by visiting our Acura dealership today. It's super easy to book a test drive in an all new 2018 Acura ILX and our expert staff will be happy to answer all of your questions.
---