Check Engine Light Diagnosis in Fort Worth, TX
CHECK ENGINE LIGHT DIAGNOSIS

Check engine light on? Stop by our Acura dealer in Fort Worth and we'll be happy to perform an engine diagnosis to keep your vehicle in prime condition.
Benefits of a Check Engine Light:

• Discovering issues unveiled by an engaged check engine light can be addressed swiftly, ensuring your vehicle stays as mechanically healthy as possible, which ultimately leads to a prolonged vehicle lifespan.
• Having your engaged check engine light promptly addressed allows the prevention of larger mechanical issues in the future; it is better to nip the problem in the bud rather than let it grow into something extraneous. Not to mention expensive.
• The routine maintenance of your vehicle will lead to a sizable amount of money saved. Prevention of larger mechanical issues with your vehicle will allow you to not spend money on large part replacements/other mechanical repairs that are often extremely expensive.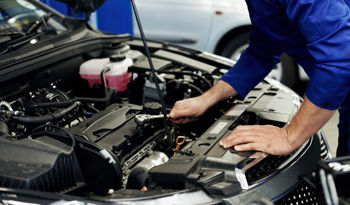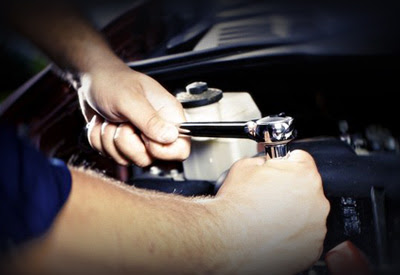 Customer Reviews


Mac Churchill Acura
3125 NE Loop 820, Fort Worth, Texas 76137
Serving
Arlington

,

Dallas

&

Bedford

Along with a hallmark automotive dexterity, our professionally certified automotive technicians are the chief source of the unmatched quality of repairs and maintenance offered here at Mac Churchill Acura.

Each of our professionally certified automotive technicians have undergone extensive training to become certified as experts in their brands. Not only are our automotive technicians experts in their brands, but through a general passion for the all things automotive they have achieved a worldly knowledge of all motor vehicles regardless of the make, model, year, or style.
Check Engine Light Diagnosis

Along with our quality automotive technicians working with us here at Mac Churchill Acura are a wide variety of quality OEM (Original Equipment Manufacturer) parts. OEM parts are designed specifically for your vehicle from the individual manufacturer of your brand, so if maintenance or repair is needed after running a check engine light diagnosis, you'll be happy to know OEM parts can outlast aftermarket parts as they are designed with longevity and optimal aesthetics in mind. OEM parts are also offered with select warranties that are unavailable with some aftermarket parts. Why buy add risk with an aftermarket part for a few dollars less when you could have quality, aesthetics, and optimum performance along with a warranty?